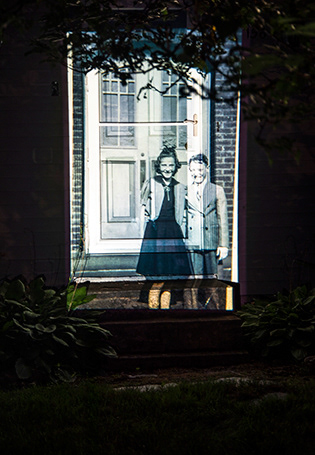 This series is an effort to create a connection to my estranged familial past. The figures become apparitions occupying anachronistic domestic spaces.
The photographs are accompanied by a two-channel time based media
installation. These channels explore the platitude of becoming your parents by projecting both my maternal and paternal lineage onto myself.

Created using found family photos, 35 mm slides, and digital photography.
2014-2015