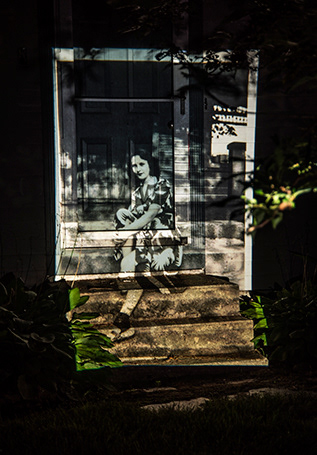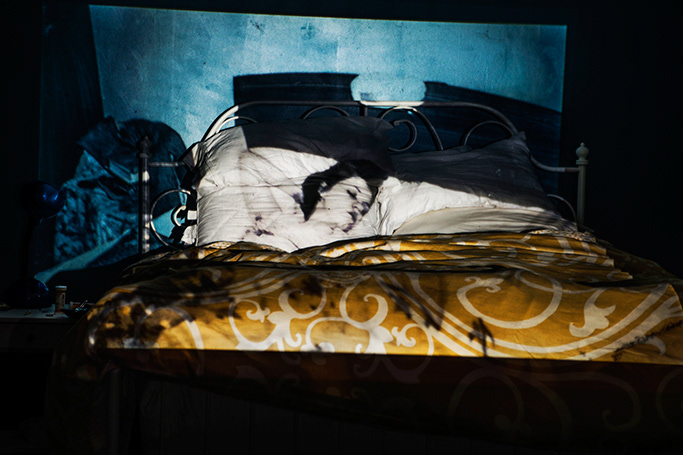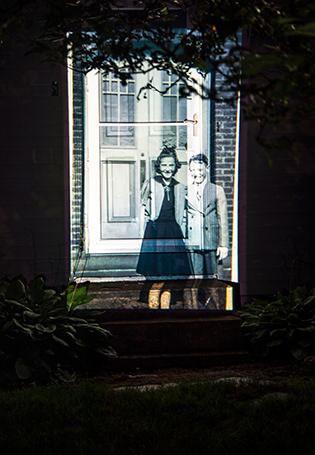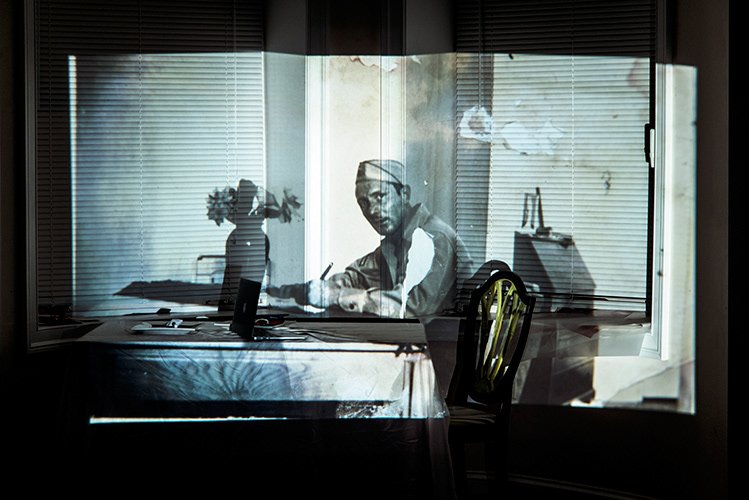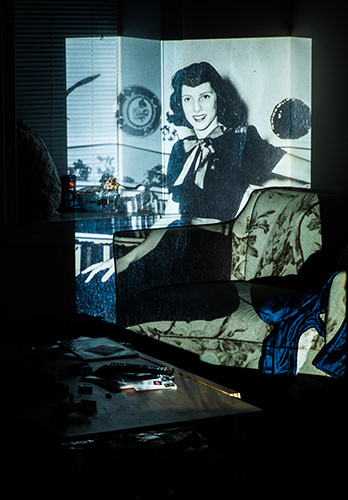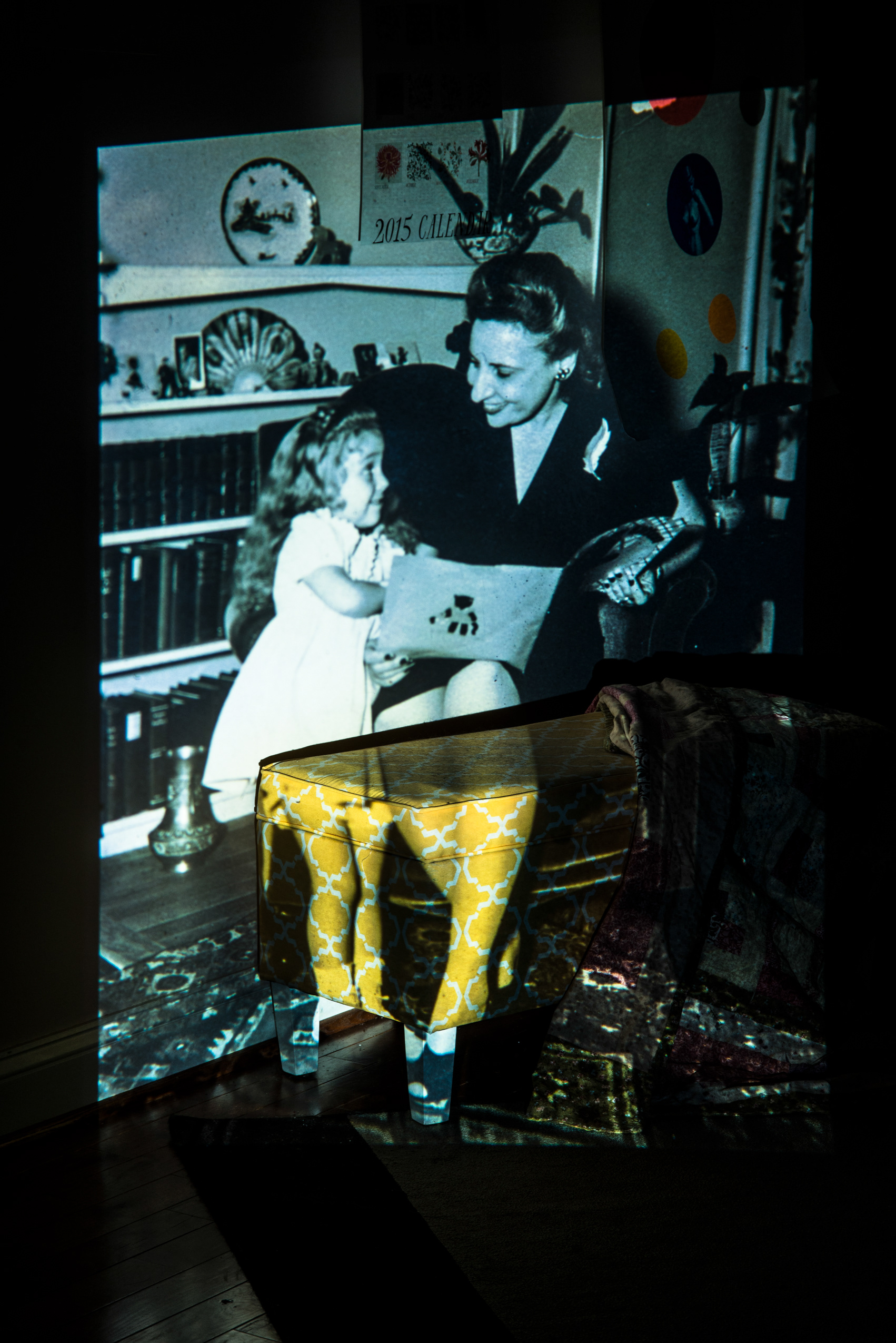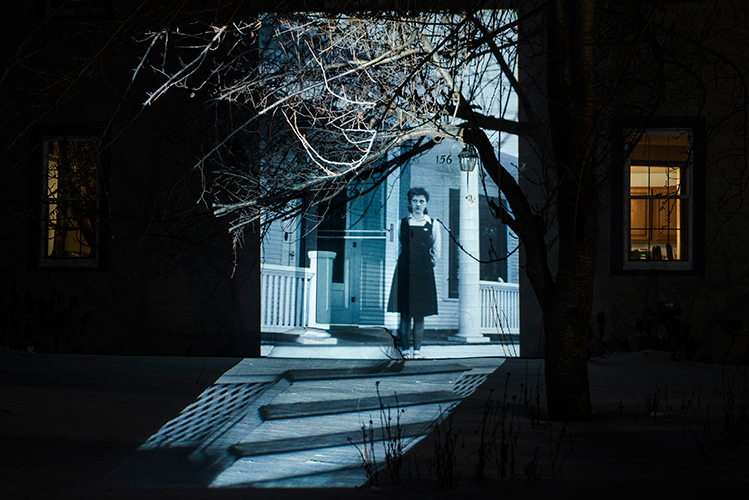 The following work is part of an in progress series for my thesis. To create the images I am converting old family photos in to 35mm slides and projecting them into my personal living space. I then capture the photo using digital photography.

This series is an effort to create a connection to my estranged familial past. The figures become apparitions occupying anachronistic domestic spaces.

The photographs are accompanied by a two-channel time based media
installation. These channels explore the platitude of becoming your parents by projecting both my maternal and paternal lineage onto myself.

2014-2015